Home
>> News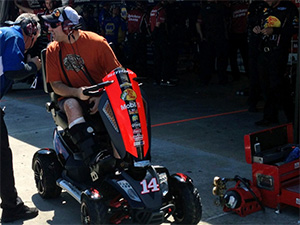 Three-time NASCAR champion Tony Stewart returned to the racetrack on Friday for the first time in a month with a new set of wheels.
No, he's not in a race car – Stewart won't be cleared to drive again until February after breaking his leg in an Aug. 5 dirt race crash. Instead, Stewart has a sweet new scooter to move him around the Richmond International Raceway garage.
Don't worry – "Smoke" isn't riding dirty. Shorts and open-toed shoes (or walking boots, in Stewart's case) became legal in the NASCAR garage last year. That means Stewart is able to watch practice and interact with his teams on site instead of being confined to a bed watching Oprah, which is what he did for most of August.
Source: http://ftw.usatoday.com/2013/09/tony-stewart-debuts-his-sweet-new-ride/
The Taste of Coconut Point
Its official! Heartway USA will be a sponsor of the Taste of Coconut Point on October 7th! Mark your calenders because along with the 20 restaurants supplying food and live music we will be setting up a Demonstration with our New line of Recreational Scooters. We will be letting every one drive these New age machines and will be having fun obstacle courses and even prizes to win! Stick around for a presentation of these futuristic Scooters and receive a special a Heartway USA gift!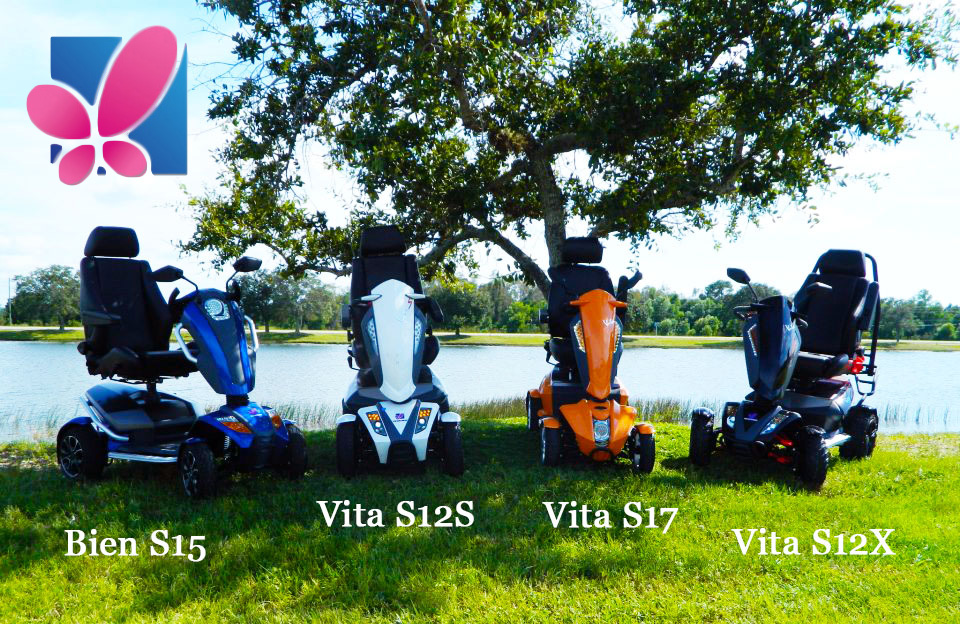 This event will take Place in the Coconut Point Mall on US 41 Estero, FL 33928 on Oct. 7th starting at 11:30 am . Food will be served at 12 pm and the event will run till 4 pm.
2013 Heartway USA New Mobility Products
Heartway USA is getting an early start to 2013 with our unveiling of some of the new age scooters coming to America, only found through us. We at Heartway know that every day there is new advancements in medical technology.  We strive to be the first to fit our customers with the best quality of products available and our new lines of electric mobility scooters and power wheelchairs show that.
| | | |
| --- | --- | --- |
| Bien - S15 | | |
With the great response to our newest Scooters, the Bien S15, Vita S12X, and S12S, we are greatly anticipating the new arrivals of the S16, and a new style of Vita S12S.
2013 S16 Power Scooter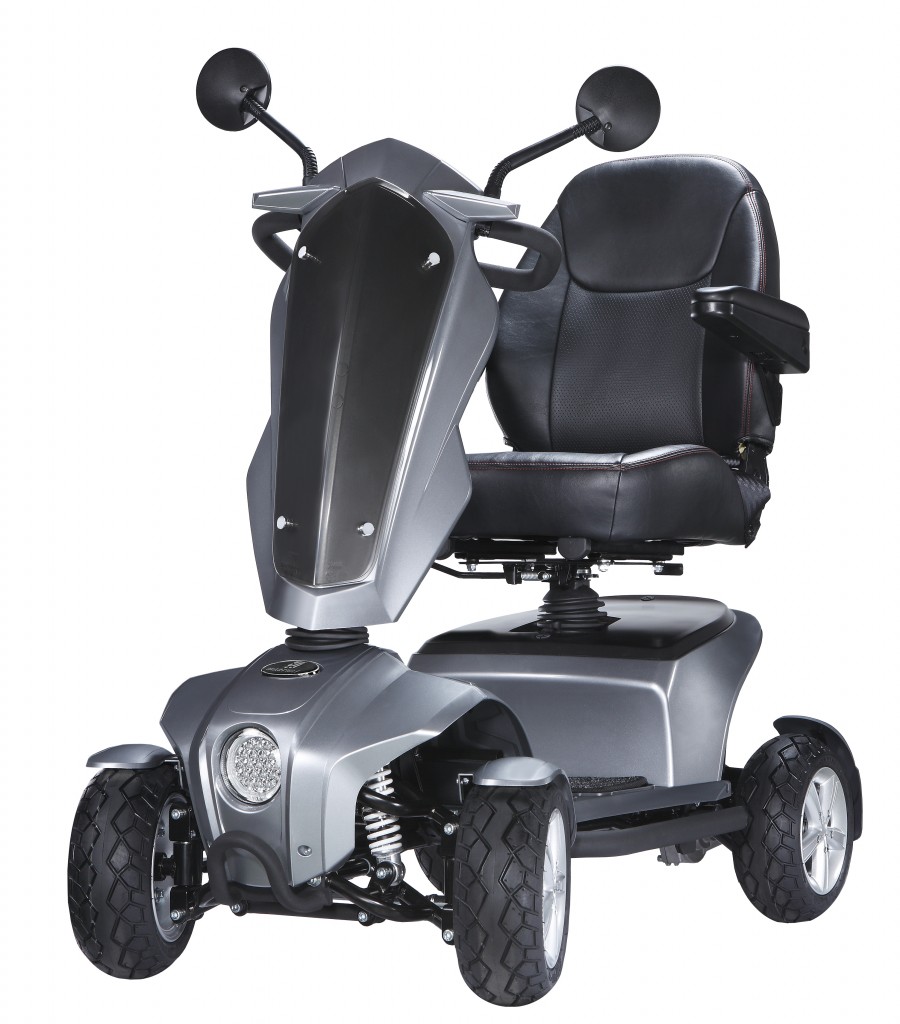 2013 New Vita S12S Design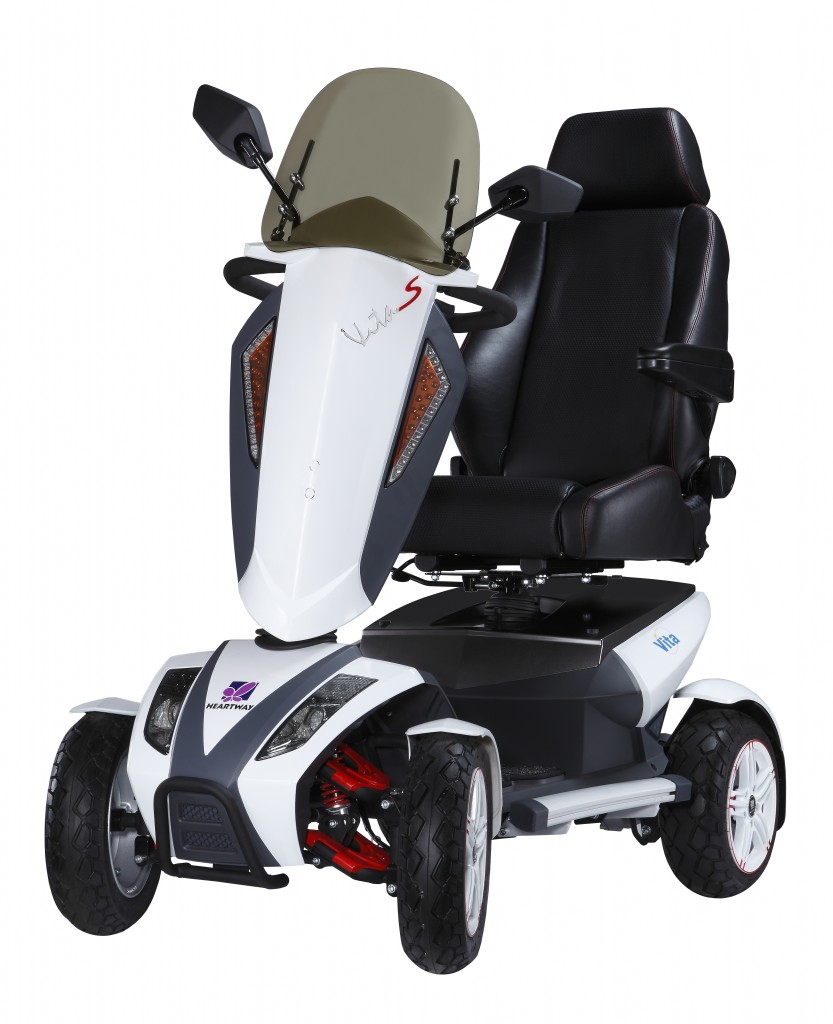 Take a look at our other top tier products in our online store also! We also have established a new financing option where you can pay month to month to own one of our beautiful vehicles!
Feel free to call (866)464-9779 or email [email protected] with and questions or inquiries
Heartway USA's Financing Options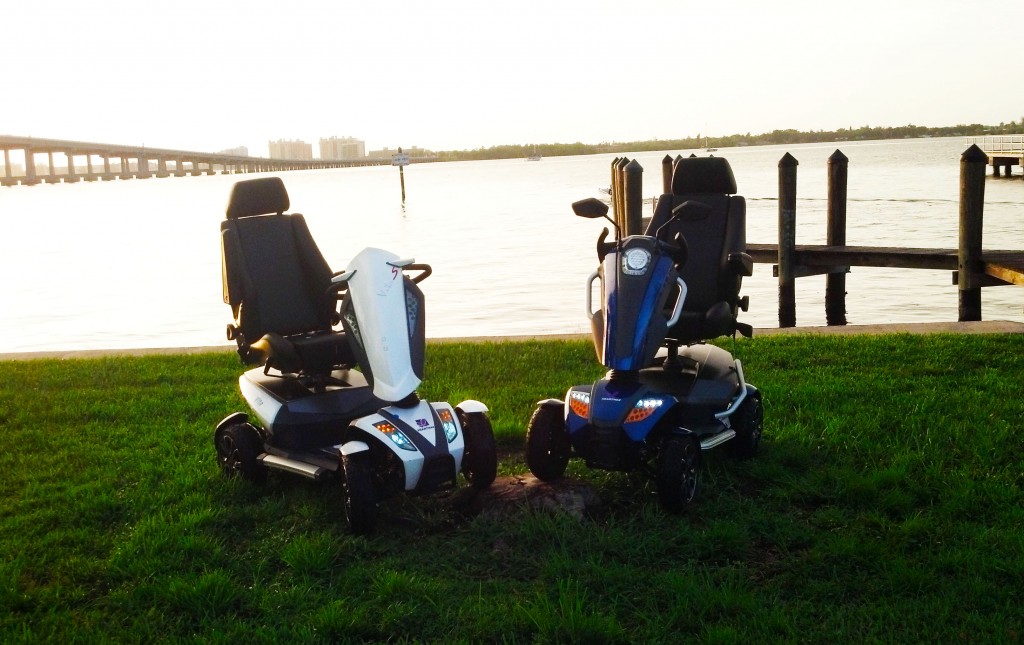 Here at Heartway USA, we look to make life easier in every aspect that is why we are introducing our new financing options.  You can now lease to own one of our many lines of high performance electric power scooters, mobility chairs and manual wheelchairs.  With a small payment a month you could be hitting the trails with the Vita S12X Monster or cruising the coast on the luxurious Bien S15. See if you qualify to day with our free online application!
*Follow the instructions on the link and it will guide you through this application.
Consumer Credit Application (2nd Guarantor is optional)
Commercial Credit Application (2nd Guarantor is optional)
Battery Maintenance
One major problem faced with Mobility Scooters and Power Chairs is the battery life. They are pretty pricy and some seem to have a rather short life span. The key to getting the most out of your batteries is maintenance. Like everything in life, if you take care of it, it will last as long as you need it. With these simple tips, it will be years before you even notice your battery losing charge.
Keeping it Charged
This can be a hassle but when it comes down to it, will save you some real bucks. It is manufacturer recommended that after any type of use, you should plug it in and give it a full charge. NEVER let your battery reach empty. This will cut your batteries life drastically. Also its a good habit to unplug your charger once fully charged.
Storage
Although not damaged in hot or cold climate, it is best to keep your batteries in a cool dry place. this will increase battery performance. If you will not be using your scooter for a while, you should take the batteries out and store them inside. Even when out of the scooter still charge the batteries occasionally to keep full life.
Cleaning
Keep your terminals of your batteries clean and greased to get full performance from them. Avoid water at all cost but if they were to get wet wipe them down and let dry before use. For cleaning the battery and terminals, use a damp cloth to remove what you can.
Following these simple tips will give you the best life span out of your batteries. Try it for yourself and you will be pleasantly surprised with how great your batteries run years down the line.
With our New line of 2012 Heartway USA Mobility
  Scooters arriving we have decided to reach out and set
up Demos around the Southwest Florida area!
After our move in January, Heartway USA has been building its presence in the Fort Myers region. The next step in our campaign, is to travel out to our customers and let them feel for themselves, what is truely different about Heartway Scooters. With the Luxury of the Vita S17's, Ruggedness of the Vita S12X Monster, and the Comfort of the Bien S15, their is a dream ride for everyone.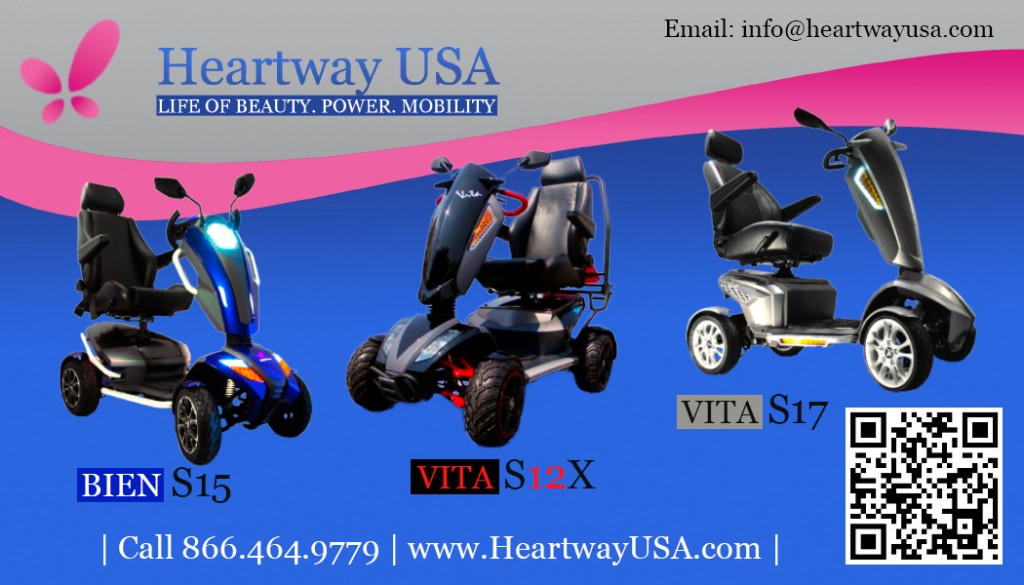 Thanks to Vista Print, we now have great cards to give out at our Demos that showcase our Premier Scooters. Stay up to date and watch out for our next posts with Dates and Locations of our demos. Send us a request if you have somewhere you would like us to stop in the Southwest Florida Area!
With our New inventory, we have even more
of a selection of top quality
Mobility Scooters and Power Chairs 
to fit everyone's lifestyle!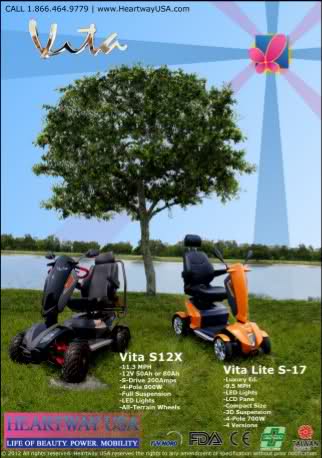 Like our Rugged
 Vita S12X 
and our Majestic
 Vita S-17 Luxury
Take the wheel
and show life
what it means to be 
truly free!
Feel free to contact us at (239) 275-6767 or Email us at [email protected]
with any of your questions or concerns.
becoming live for

 

the start of

July

,
we have found a series of scooters to
debut that fits the

celebration

!!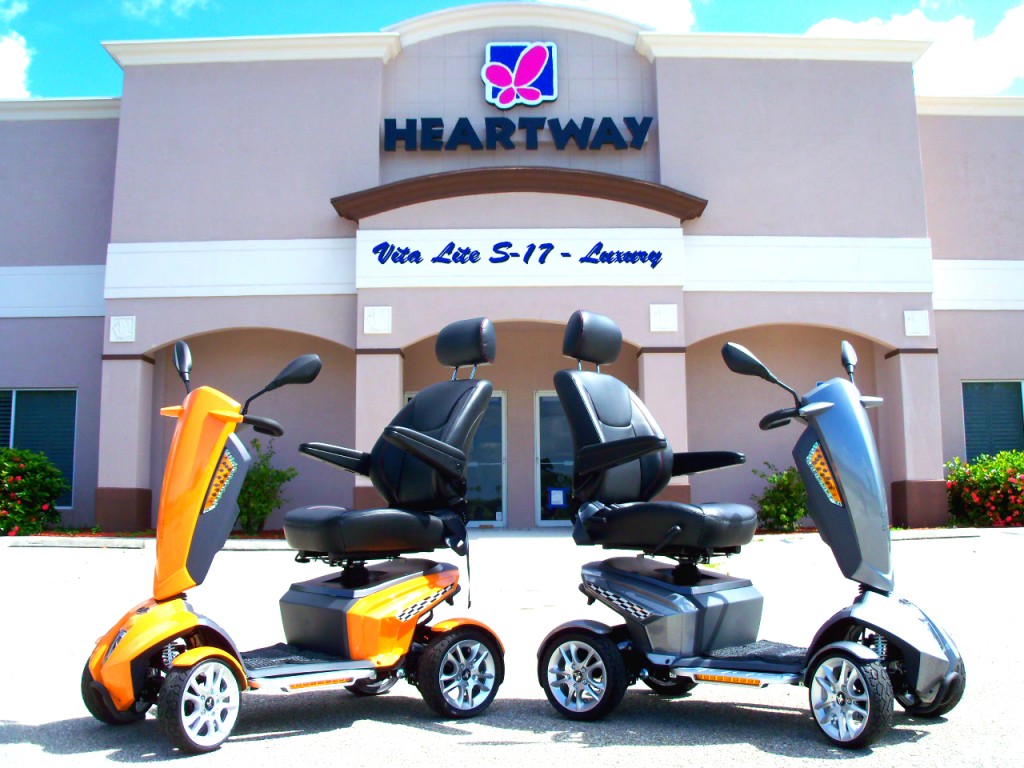 Behold the new and unique Vita Lite S-17 Luxury Series!
Comments Off on VITA "MONSTER" Scooter - S12X - All New Released

ALL NEW RELEASED, S12X VITA MONSTER EXTREME VERSION !! CAN YOU HANDLE IT ??

SUPER-POWERFUL  DRIVE TRAIN!

See Press here..http://www.prlog.org/11853783-introducing-the-most-powerful-mobility-scooter-on-the-market-from-heartway-usa.html