New Inventory! Vita S12X and Vita S-17 Luxury are now Available!
With our New inventory, we have even more
of a selection of top quality
Mobility Scooters and Power Chairs 
to fit everyone's lifestyle!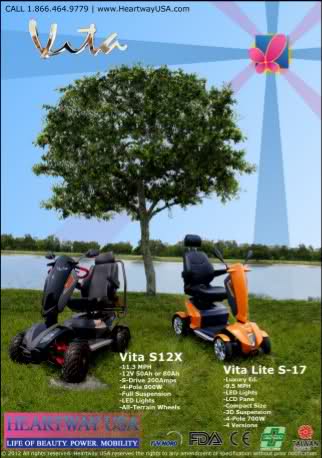 Like our Rugged
 Vita S12X 
and our Majestic
 Vita S-17 Luxury
Take the wheel
and show life
what it means to be 
truly free!
Feel free to contact us at (239) 275-6767 or Email us at [email protected]
with any of your questions or concerns.