Quality Medical Scooters/Wheelchairs, Competitive Pricing, Fast Delivery
Supplying electric Mobility Scooters, Power Chairs, and Manual Wheelchairs to Dealers Who Sell to Government Agencies, Rehab Facilities, DME Stores, Schools, Hospitals/Clinics, Doctors, Chiropractic Offices, Group Homes and Nursing and Retirement Facilities.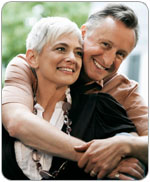 As a leading distributor of multiple lines of high quality electric

Mobility Scooters

,

Power Chairs

and

Manual Wheelchairs

, Heartway USA is a unique source for medical products priced to expedite sales and processed for fast delivery deadlines.Our mission is to supply dealers with products that will allow their customers the ability to be safe, comfortable and enjoy more independence in their mobility needs.

Online Store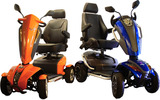 Heartway U.S.A. now offers a Unique set of electric mobility Scooters in our Online Store, to fit everyone's life style. With Free Shipping, Parts Warranty and the Heartway Warranty Labor Program , you can feel at ease and protected with our products. Whether you like the Comfort of the Bien S15′s, the Luxury of the Vita S17′s, or the Mobility of the Zen S11, Heartway U.S.A. has what you need to get on the move. We also feature a great selection of Scooter Accessories to get the most out of your mobility device. Check out our store and feel free to contact us with any questions or concerns you might have.