Events
Heartway USA's Community Events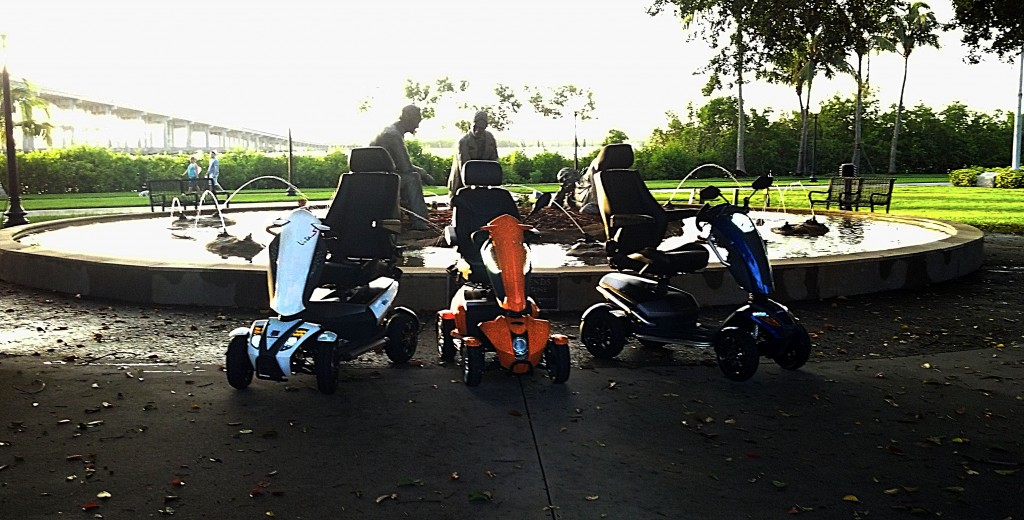 With our new line of 2012 Electric Power Scooters coming in, we have decided to hit the streets and test these new ages Scooters out for our selves. We will be attending charity events, as well as events hosted by us, Heartway USA, to fully test these incredible devices and let the public see and feel the quality of our products. If you see our team around on our Scooters, feel free to stop them and ask some questions. They will be glad to help and show you all the stunning features of these products.
September 2013

M
T
W
T
F
S
S

1

2

3

4

5

6

7

8

9

10

11

12

13

14

15

16

17

18

19

20

21

22

23

24

25

26

27

28

29

30
When: All of Fall

Where: Southwest Florda Area

About: Demonstrations, Races, Seminars, Prizes, ect.

When: October 7th

Where: Coconut Point Mall

About: Food, Live Music, Demos, Prizes, ect.

 

When: Aug. 8- 10

Where: Miami Beach Convention Center

About: Fime Health/ Medical trade show for businesses

When: Aug. 11th, 2012

Where: Downtown Fort Myers, Morgan House

About: Donate $5 of can food, live music, food, drinks, and costume contest

This Could be Your Event!?

Email [email protected] with your event details and we will do our best to advertise and support it!