Setting up Demos Around Fort Myers/ Naples Area!
With our New line of 2012 Heartway USA Mobility
  Scooters arriving we have decided to reach out and set
up Demos around the Southwest Florida area!
After our move in January, Heartway USA has been building its presence in the Fort Myers region. The next step in our campaign, is to travel out to our customers and let them feel for themselves, what is truely different about Heartway Scooters. With the Luxury of the Vita S17's, Ruggedness of the Vita S12X Monster, and the Comfort of the Bien S15, their is a dream ride for everyone.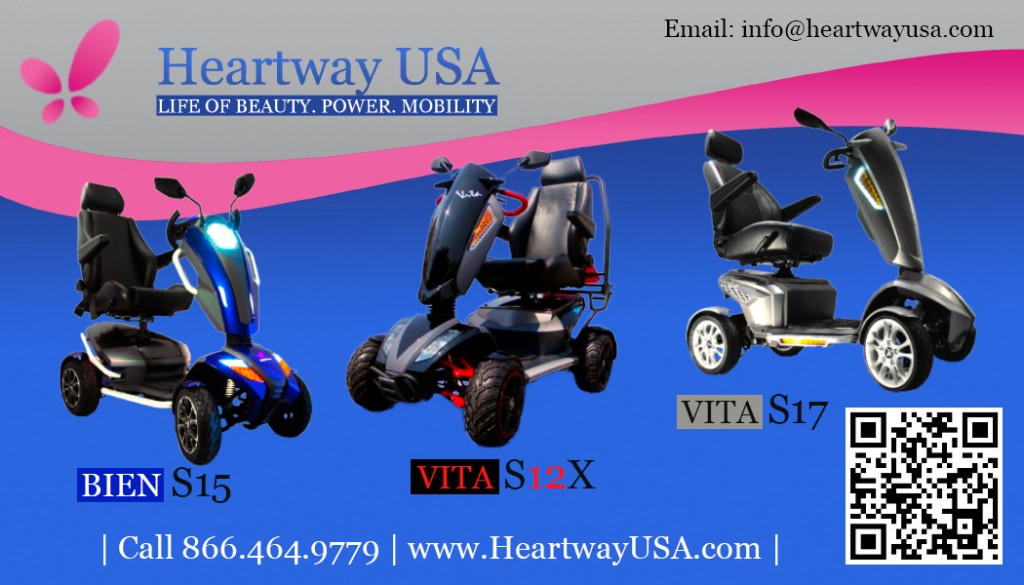 Thanks to Vista Print, we now have great cards to give out at our Demos that showcase our Premier Scooters. Stay up to date and watch out for our next posts with Dates and Locations of our demos. Send us a request if you have somewhere you would like us to stop in the Southwest Florida Area!