2010 Fall Demo Series
Heartway USA's Fall Demo Series!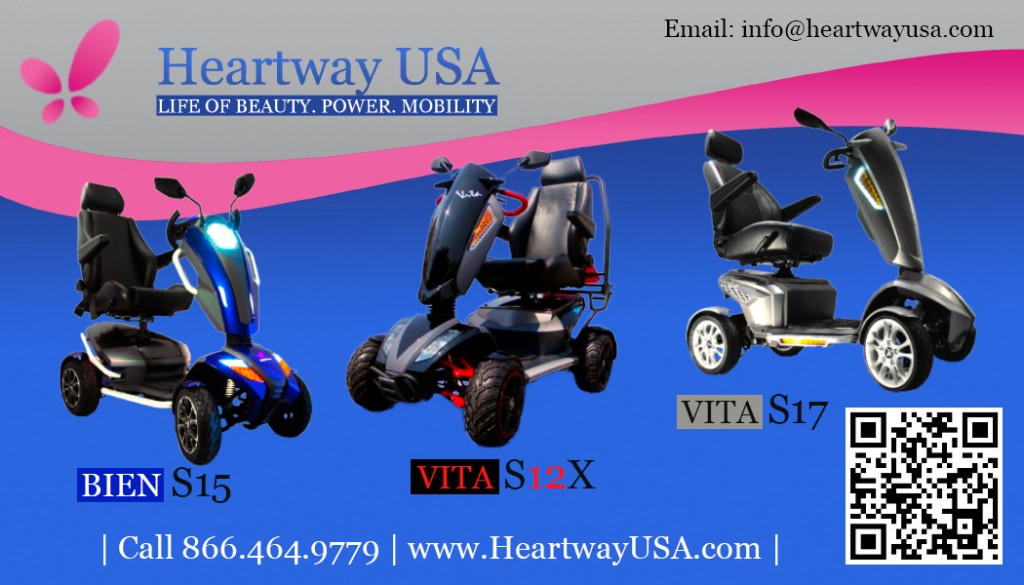 To start off Fall, Heartway USA will be traveling around the Southwest Florida area setting up interactive demos. We will be letting anyone test our our products, ask questions, and we will be giving some useful seminars to make life even more enjoyable through any type mobility products. We will be bringing out 3 of our top tier scooters for everyone to see just why Heartway USA is so Unique. These demonstrations, lead by our young enthusiastic staff, will be interactive and fun. At many of our events we will even be having contests with great prizes to win and fun activities to compete in.
Our Goal of this Series is to inform the Public of these new age scooters and help people that have mobility scooters/power chairs/wheelchairs already, to make life simpler and solve many of the problems they might face. One key message we want to show, is that these scooters we will be bringing, our not the typical Mobility Chairs you see around. This are high quality Power Scooters that appeal to the masses, whether a more Eco-friendly way of travel around town or even a great ride at a golf course!
Our planning has begun to make this a great Fall so help us out if you would like! If you have any place you would like us to stop or any ideas you might have about our Demonstrations, we would love to hear it!
Contact me at [email protected] or give us call at (239)275-6767 with any questions or thoughts! We look forward to hearing from you Southwest Florida!