Heartway U.S.A. ONLINE Store GRAND OPENING!!!
With our brand NEW ONLINE STORE becoming live for
the start of July, we have found a series of scooters to
debut that fits the celebration!!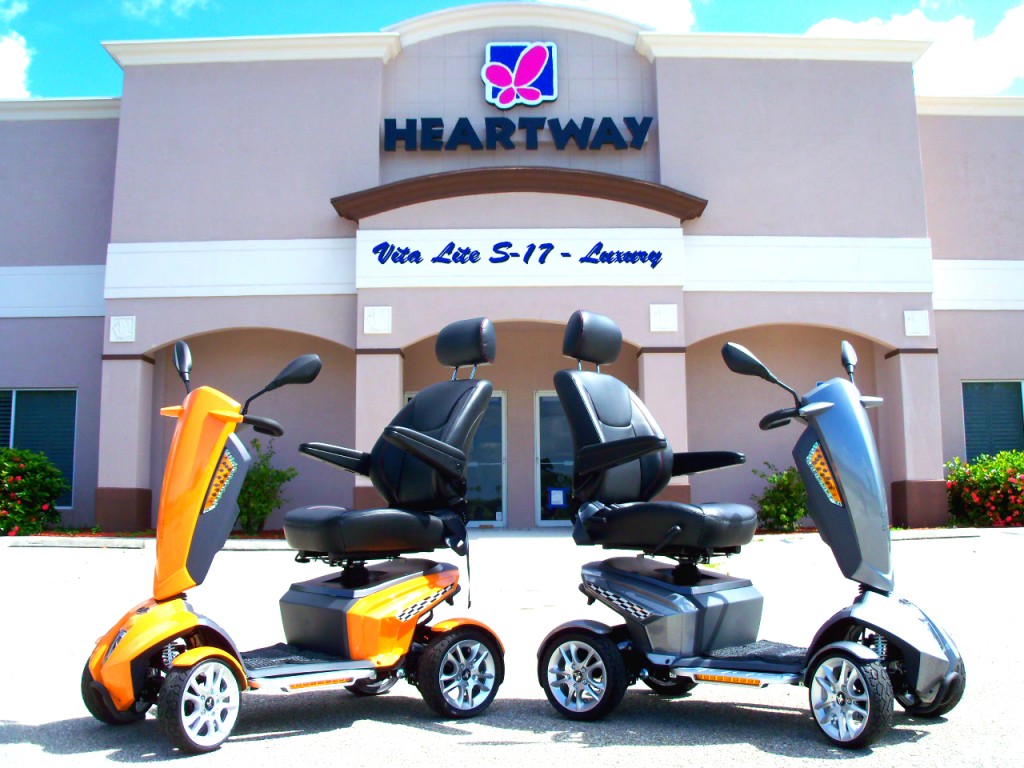 Behold the new and unique Vita Lite S-17 Luxury Series!
With two new stunning colors
that we will only be selling
on our ONLINE store!
        "Titanium Silver"                    
     "Metallic Orange"
 Along with the debut of or new
Vita Lite S-17 Luxury Series in our
Store, we will have a huge selection
of Parts and Accessories for all 
of your mobility needs!
Come visit soon in the "Store" tab
on our home page and see what great things 
Heartway U.S.A. can do for
you!