VITA Mini - S16
VITA mini -
Designed for Public Transportation - less than 48″ in length.
Ideal for your mobility while you're on your vacation or even daily public transportation need.
Cruise Line, Theme Parks, Public Transportation, Buses, Amusement Parks, Shopping Malls…etc.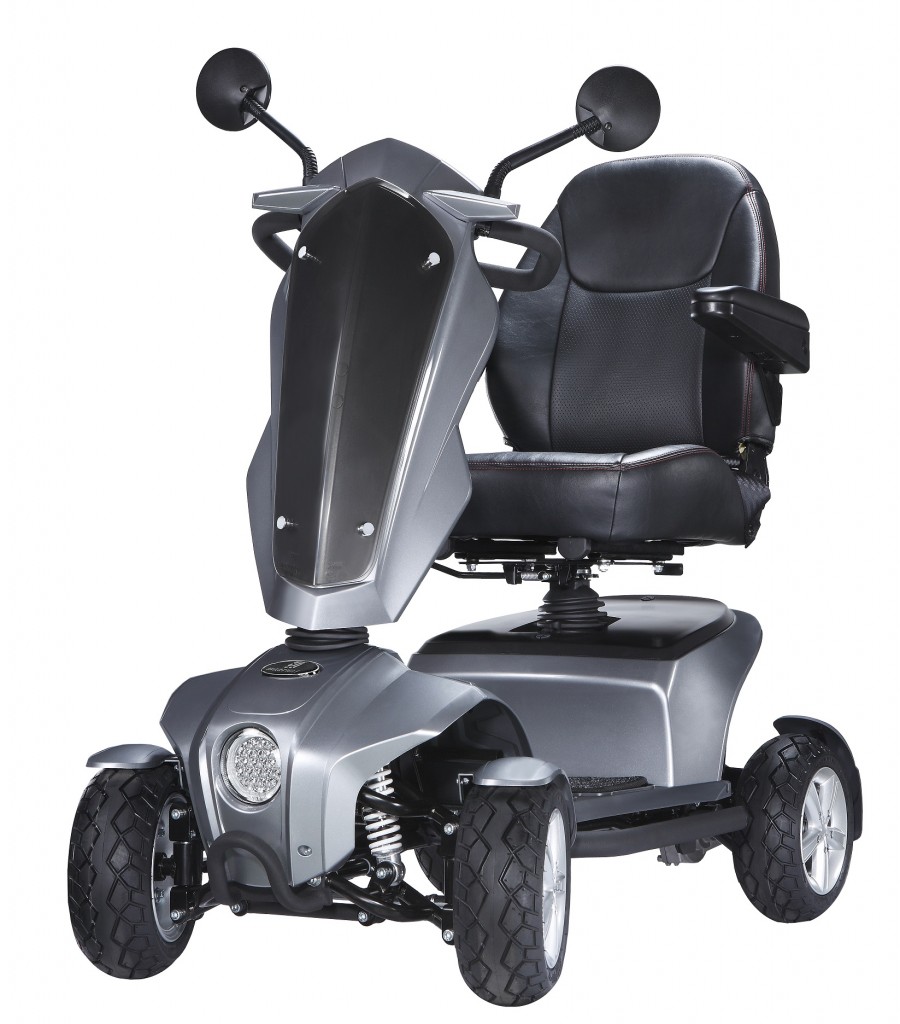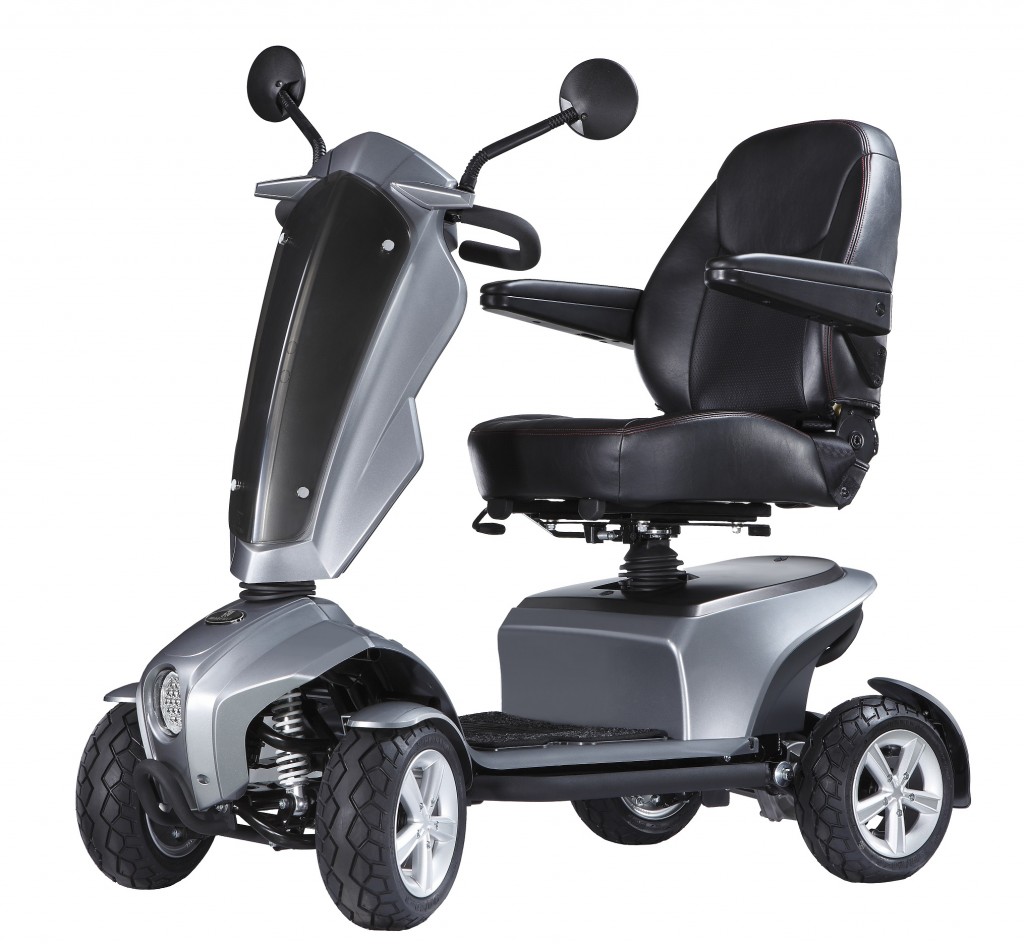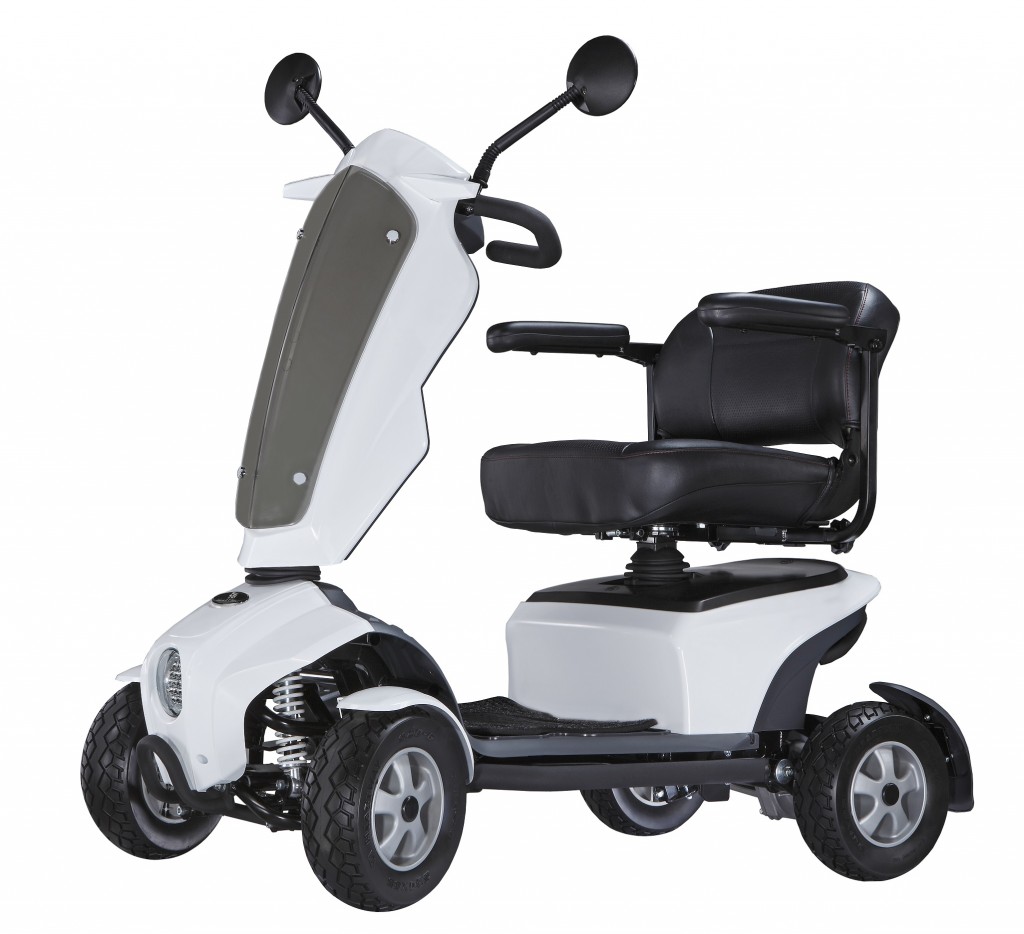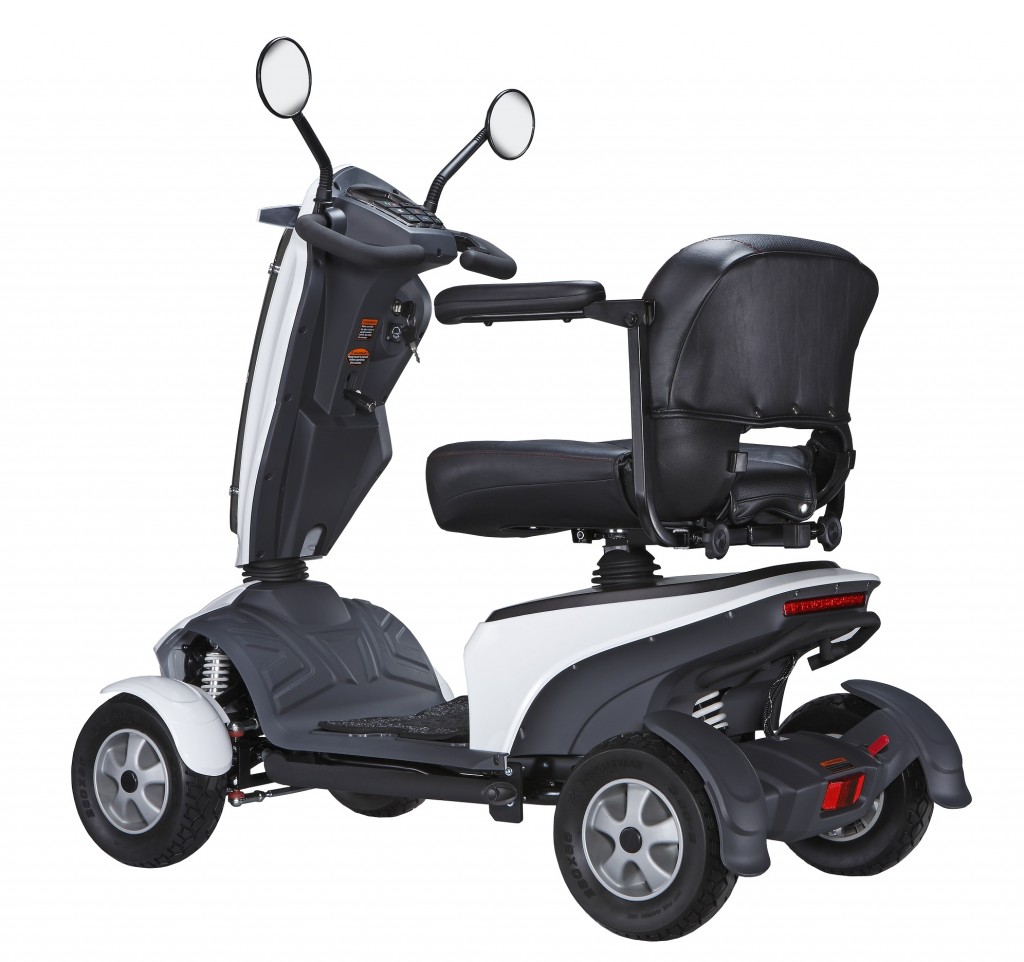 Color Available in: Pure White , Titanium Silver
Features:
S16 Scooter has perfect dimension in size 47″ in length, which is ideal for boarding buses, cruise lines, major recreational theme parks.
It comes with LED Front Headlight, illuminate the road while driving during the night.
LCD Control & Information Display Panel: showing battery status, and room temperature.
Comfortable Captain Seat Style.
Maintenance Free Flat Free tires.
Top Speed of 6.25 miles per hour.
4 pole motor drive train, as well as full suspension, provides a smooth and comfortable ride.
Specifications:
ITEM
SPECIFICATION
WEIGHT CAPACITY
300 lbs (135 kgs)
SEAT: TYPE/SIZE
High Back Captain 18″
DRIVE WHEEL
11″ x 4″ (280 x 100mm)
Standard: Flat Free Tire / Plastic Rim
FRONT CASTER(WHEEL)
11″ x 4″ (280 x 100mm)
Standard: Flat Free Tire / Plastic Rim
REAR CASTER(ANTI-TIPPER)
None
MAX SPEED
6.25 mph (10 Km/h)
BATTERY SPECIFICATIONS
12V 35Ah (U1) x 2pcs
BATTERY RANGE
up to 20 miles (30 km)*
CHARGER TYPE
5 Amp,Off Board 120/240 Volt, 50/60Hz
CONTROLLER TYPE
S-DRIVE 70 Amp
MOTOR TYPE
4-Pole 400W
WEIGHT:W/BATTERY
187 lbs. (85 kgs)
WEIGHT: W/O BATTERY
132 lbs. (60 kgs)
TURNING RADIUS
40″ (1020mm)
SUSPENSION
FULL
LENGTH
47″ (1195mm)
WIDE
24.4″ (620mm)
HEIGHT
47.2″ (1200mm)
SEAT WIDTH
18″ (460mm)
SEAT HEIGHT
16″ (410mm)
SEAT DEPTH
18″ (460mm)
BACK HEIGHT
27.5″ (700mm)
WHEEL BASE
34″ (865mm)
GROUND CLEARANCE
2.75 (70mm)
LEG ROOM
12.6″ (320mm)
* Depending on the use, terrain and driving conditions, the batteries will provide a range of up to 20 miles of travel. However, even if the power chair is not in use, we recommend that the batteries be charged periodically.
CLICK TO PURCHASE ECONOMY MODEL