Support
Support Services
Our support services are intended to assist dealers with the satisfactory delivery of mobility products to their customers. Through a network of service centers, we can support any repair, maintenance or technical servicing needed for our line of products.
For Parts Order
If you just need to order parts dropped ship to your home, and you don't need on-site repair service, please contact us at TEL: 239-321-5880.
However, if you do need on-site repair service, we also have a partnered repair company who can help you with your need. Please go to DEALER LOCATOR to find the dealer in your area.
Warranty
Heartway products are backed by a Limited Lifetime Warranty. The warranty covers any part of a Heartway product that is found to be defective within the warranty period. We will repair or replace these parts free of charge. All warranty service is preformed at the closest Heartway Service Center. The warranty applies to the original retail purchaser of the Heartway product. ( see product warranty card for details)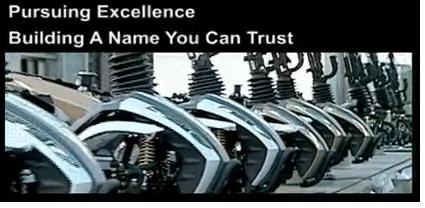 Medicare/Insurance Support
Heartway products, in most cases, will qualify for Medicare and private insurance coverage. We will work with our dealers to provide the appropriate support and documentation to assist their customers in applying for this coverage.
Service Guarantee
At Heartway, we are committed to complete satisfaction for our products and our service. When customers bring concerns or issues to our dealers, we will be there to provide the support that is wanted and expected. Our goal is to provide you superior customer backup.